It may be one, 10 or even 60 years since they left, but ITC's former students still have a strong bond with the Institute and the Netherlands, and still keep in touch with ITC and friends from their student days.
ITC alumni belong to a worldwide community of over 20,000 individuals, who together form an extensive network of international contacts, a network that includes United Nations organisations, universities, research groups, resources survey and map production services, and various international professional associations.
Alumni NEWs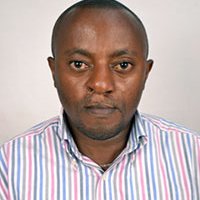 "The pressure at ITC has hardened me to the point that nothing is impossible to me however challenging it may be."
Michael Mutuku Mwania
Graduation Ceremony 2017
Every student deserves a special moment to celebrate the accomplishment of a course. At ITC we try to celebrate all the accomplishments with as much honour as they deserve.