The Integrated Land and Water Information System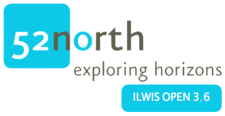 ILWIS is a remote sensing and GIS software which integrates image, vector and thematic data in one unique and powerful package on the desktop. It is developed by ITC up to version 3.3. which was released in 2005.
ILWIS delivers a wide range of features including import/export, digitizing, editing, analysis and display of data, as well as the production of quality maps. ILWIS software is renowned for its functionality, user-friendliness and low cost, and has established a wide user community over the years of its development. Even after its last commercial release in 2005, its user community has remained active, both within and outside ITC.
As per 1 July 2007, ILWIS is freely available ('as-is' and free of charge) as open source software (binaries and source code) under the 52°North initiative (GPL license). This software version is called ILWIS Open. 

Please note that ILWIS support by ITC has been stopped. For support, go to the ILWIS discussion list at the 52°North web page. 

Click here to go 52°North for all ILWIS Open software downloads and documentation.