Friday 22 April 2022
One year ago the European Space Agency, ESA, launched its initiative EO AFRICA by kicking off the University of Twente-led EO AFRICA R&D Facility. The overarching goal of the Facility is to foster an African-European R&D collaboration for the continuous development of Earth Observations in Africa, the project is driven by research gaps in the areas of water and food security. 
The EO AFRICA R&D Facility provides support in two main areas: (1) research and education and (2) capacity development. The first is supported by the implementation of a dedicated cloud-based EO data analysis platform (Innovation Lab) used to support training and research projects funded by the Facility. Capacity development is supported by the implementation of a comprehensive EO training program called EO AFRICA Space Academy.
Hackaton
As an example of the activities in Capacity Development, the Facility organized a Hackaton, together with the African Union, the GMES&Africa program, ESA, and  Le Centre Universitaire de Recherche et d'Application en Télédétection, CURAT. This event took place during the AfricaGIS 2021 conference in Abidjan, Côte d'Ivoire in November 2021. On that occasion, 40 participants from 21 countries all over Africa came together to solve challenges related to food security and water resources. COVID-19 did not pass unnoticed during the event, bringing additional challenges. Due to country restrictions, the technical support and guidance had to be provided online by our colleague Tereza Roth from consortium partner Serco Europe.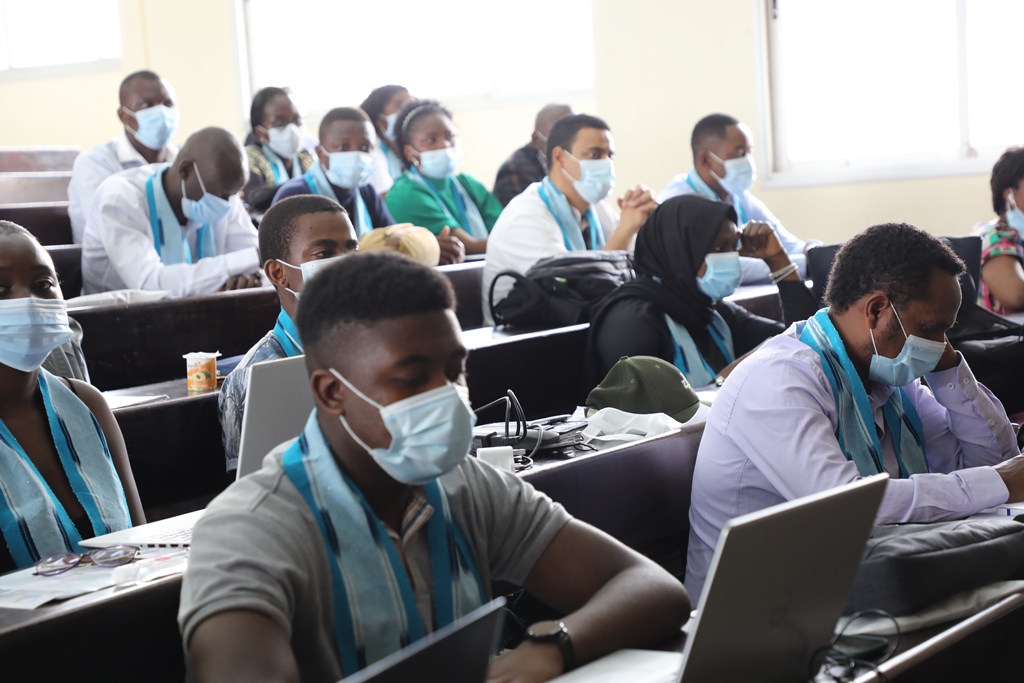 The Hackathon was kicked-off by a webinar held on 17 November during which the teams were provided with information regarding the logistics, resources, and data available during the main event. The teams were created by the organizers in order to foster collaboration between participants from diverse backgrounds and based on their expertise and research interests and had several days to meet and discuss their projects on a dedicated chat platform before traveling to Abidjan.
During the three-day long main hackathon event, coders, scientists, students, entrepreneurs, and space enthusiasts worked together to address African challenges such as freshwater resources and water scarcity, coastal monitoring, the impact of COVID-19 pandemic on agricultural production, and conflict & food security – linking the decrease in agricultural production to armed conflicts.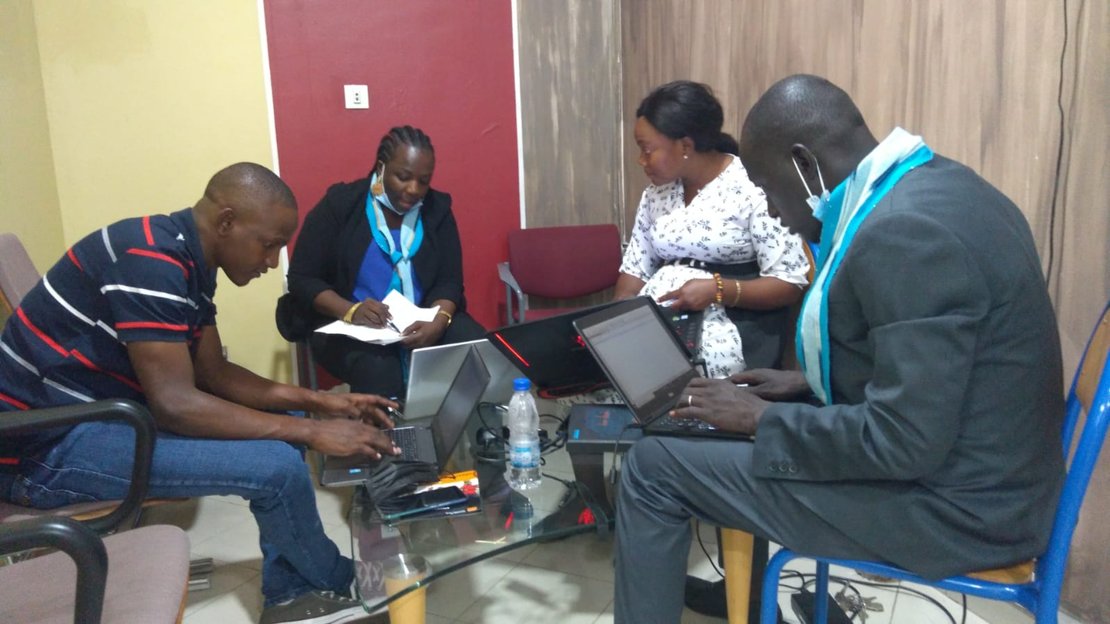 Winning projects
The winners of the Africa GIS 2021 Hackathon were chosen as their projects best demonstrated the use of open science principles, feasibility, and innovation in solving the presented challenges. The three selected projects are:
1st place:  Automating wetlands assessment and monitoring using EO data and cloud technology. By Ibrahim Salifou Toure (Côte d'Ivoire), Elisée Tchana (Cameroon), Emmanuel Jolaiya (Nigeria), Caroline Edinam Doe (Ghana).
2nd place: Estimation of conflict-induced decrease in agriculture production using sentinel 2 imagery in Mali – an object-based approach. By Jesse Buyungo (Uganda), Amandine Carine Njeugeut Mbiafeu (Côte d'Ivoire), Lassine Sanankoua (Mali), Jagila Jantiku (Nigeria)
3rd place:  Monitoring Food Insecurity and Vulnerability using Earth observation Data. By Rejoice Ini Eshiet (Nigeria), Tinebeb Yohannes (Ethiopia), Yves Beugre Kossou (Cote d'ivoire). 
More details can be found at https://www.eoafrica-rd.org/africagis-2021-hackathon/winners/
tackling African challenges
The EO AFRICA hackathon was a big success. In the words of ITC staff Arno van Lieshout, hackathon coordinator: "The group of participants was really diverse with francophone and anglophone participants, and a nice gender balance was achieved. For many participants, it was their first encounter with Cloud Computing and a Virtual Research Environment." 
The Hackathon, as well as the AfricaGIS 2021 Conference, was covered and reported by the Radiodiffusion-Télévision ivoirienne (RTI),  the publicly owned radio and television authority of Côte d'Ivoire.  They highlighted the interests and experiences of the participants, e.g. how they could profit from the use of Earth Observations, in particular Open Access data, as explained by participant Abdou-Kerim Bindaodou.
More information
Visit the website www.eoafrica-rd.org for more information, visit the Twitter page on @EOAfricaRD1, or get in touch with dr. Zoltan Vekerdy.