Thursday 19 April 2018
In previous years, it was mostly the Industrial Design and Industrial Engineering and Management students who participated in Mind the Step – a popular exhibition held during Dutch Design Week (October 20-28, 2018). This year – supported by DesignLab – the organization hopes that an even more diverse group of University of Twente students will present projects at the interface of design, research and technology to 70,000 expected visitors in Eindhoven. Those interested need to register via the Mind the Step website by May 1.
Mind the Step focuses on projects that combine design, research and technology with a social application. Students can use the platform to show how technological expertise can be useful to people.
Miriam Iliohan, Project Manager at the University of Twente/DesignLab: "Design is logical to Industrial Design and Industrial Engineering students. We take an even broader view of design. For example, we regard projects from ATLAS, Creative Technology, ITC and Human Media Interaction as very interesting potential participants. Work that makes the design of technology applicative to societal challenges. A broader view is precisely what makes Mind the Step a wonderful and varied presentation platform. Including for students and researchers who would not otherwise attend a design event."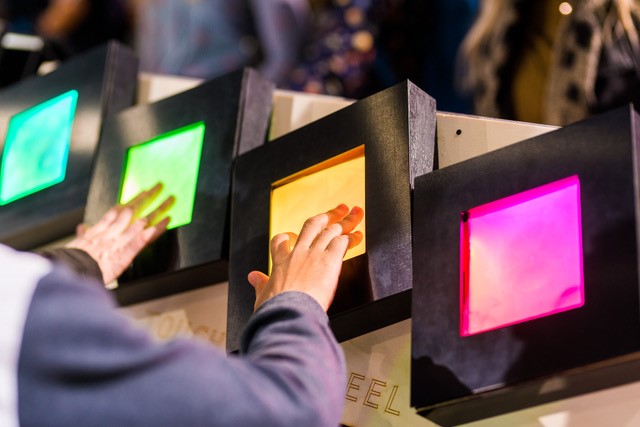 More information and registration
Registration for Mind the Step is open until May 1. A selection procedure will then take place. Information is available on the Mind the Step website.
The length of the registration form can seem daunting. Iliohan offers reassurance: "Not all sections of the form are mandatory. For example, you do not need to have a website yet. What is important is a good idea of your project, submitted as soon as possible. The rest will happen automatically after May 1. Above all, consider it an incredible opportunity to expand your network and to take your project to the next level with the support of the University of Twente."
>> Questions about Mind the Step/Dutch Design Week?