Partnership with Ardhi University, Dar es Salaam, Tanzania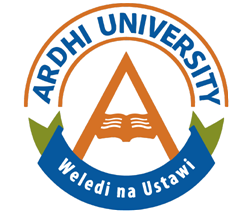 The task of managing land use and the Earth's resources is becoming increasingly important due to the rising world population and economic growth. To keep pace with this task, planners, resource managers, policymakers and scientists frequently make use of complex, powerful computerized geographical information systems (GIS) and GIS sources in the form of spatial databases and digital (web-based) map products. These users depend on the availability of up-to-date, well-structured and geo-referenced spatial data. Such data can be extracted from aerial photographs, digital images from airborne and spaceborne sensors, terrestrial surveys or existing databases. In order to meet the demand, it is essential that geo-information production organizations are staffed by capable and well-trained professionals.
For whom
The nine-month Geoinformaticst diploma course, jointly delivered with Ardhi University, School of Earth Sciences, Real Estate, Business and Informatics (SERBI) (Dar es Salaam, Tanzania), is designed for professionals at technologist level in geo-information production organizations and application services like food production, health and water management, whose prime concern it is to execute the daily operational tasks related to the analysis, processing and dissemination of geographic data (including the coordination of digital production processes, implementation of work procedures and the supervision of groups of operators).
Course content
The coursework emphasizes concepts and processes that are used for the production, storage, analysis, visualization and dissemination of spatial data and geo-information. The course focuses on the application of digital geo-information production methods and the use of tools in data acquisition, processing, analysis, management and storage, and the visualization/dissemination of spatial information by means of (analogue and digital) maps including inter-active and web(server) based maps.
Course structure
The diploma programme consists of three distinct blocks.
Block

Module

Description

1

1-4

Core: Basic elements of geo-information production

Introduction to technical aspects of spatial data acquisition, Geographic Information Systems (GIS) and Cartography and Geo-visualization.

2

5-8

GIS and Geo-visualization

Build and manage spatial databases and perform spatial analysis. Modelling and cartographic visualization techniques are applied to create applications and maps. Special attention is given to maps for interactive web applications.

3

9

Integrated group project

A small multidisciplinary team works on a realistic geo-information production case.




10-11

Final assignment

In this graduation assignment, the student has to demonstrate his/her abilities and skills in applying the tools, methods and techniques addressed throughout the course in an individual Geo-information production-oriented application.
Career perspective
Graduates of the diploma course will be able to work in operational and technical functions related to geoinformatics. This includes functions such as survey officer, GIS specialist, GIS analyst, spatial database expert, cartographic expert, remote sensing specialist in for example governmental organizations, private sector firms and local authorities.
Why choose this course?
Geographical and earth sciences are relying increasingly on digital spatial data, much of which is acquired from remotely sensed images, analyzed in GIS, and visualized on computer screens. You will be trained in the modern tools, hardware and software that are used to create and disseminate digital spatial data and information on the world for many applications. Special attention will be given to application fields like infrastructure, water management, health, and food production.
About your diploma
Upon successful completion of this programme, you will receive a (Technologist) Diploma in Geo-information Science and Earth Observation – Geoinformatics from the Ardhi University in collaboration with the University of Twente.
Along with your Diploma, you will receive a course record providing all the subjects studied as part of the course. It states for each module: the module code, number, subject, exam date, location and the mark awarded.
Admission requirements
Academic level and background
Applicants for the Diploma course in Geoinformatics should have completed their secondary education in a discipline related to the course specialisation and have at least three years of relevant practical experience.
Documentation
The faculty accepts transcripts, degrees and diplomas in the following languages: Dutch, English, German, French and Spanish. It is at the discretion of the faculty to require additional English translations of all documents in other languages as well.
English language
As all courses are given in English, proficiency in the English language is a prerequisite.
If you are a national of one of the countries in this list (PDF), you are exempted from an English language test.
Please note: the requirements when applying for fellowships may vary according to the regulations of the fellowship provider.
English language tests: minimum requirements
Only internationally recognized test results are accepted.
| | |
| --- | --- |
| TOEFL Paper-based Test (PBT) | 500 |
| TOEFL Internet-based Test | 61 |
| British Council / IELTS | 5.5 |
| Cambridge | C2 Proficiency / C1 Advanced |
Computer skills
Although introductory lessons on computer skills are scheduled in the Diploma programme, applicants lacking computer experience are strongly advised to follow basic courses in their home countries.
Key information