Written by Ana Karina Aguilar Estrada and Mauricio González Mantilla 
This story is not meant to be a love story or a fairy tale, but an anecdote of our time at ITC, where we found more than we were looking for.
We, Ana Karina from Honduras and Mauricio from Ecuador, have such good memories of our time at ITC. Each of us came from different parts of Latin America, sharing two things: our language and a tremendous enthusiasm for learning. We decided to come to ITC because we had heard of its prestige in the GIS field and of its multicultural environment.
Ana: "I came to ITC to learn about GIS management, something that was becoming fundamental to my daily work. At the Opening of the Academic Year, I immediately began to understand the real meaning of the word International: so many countries gathered in one place and so many colorful traditional dresses representing the cultural diversity. Everything made me realize that I was going to live in a unique atmosphere. From the very first day, I met highly experienced teachers, and wonderful classmates from Africa, Asia, and Latin America. Together we shared lectures, hard work, study trips and also entertainment. I had a great time right from the start, but meeting someone so special exceeded all my expectations." 
Mauricio: "From the day I went to university to study Geography, I heard about ITC as one of the world's most important institutions in the field of geo-information science. And I'm certain that my decision to study there dates back to this time. Years later, the dream finally came true and suddenly I was attending my first lecture in the auditorium − the topic, obviously, was GIS. Science, technology, friendly teachers, food, great classmates and friends from almost every continent on Earth were the ingredients that created a wonderful environment to live in for one year. I was studying and working hard to get a Master's degree, but what I could not imagine was that this step in my professional life was going to be the most important step in my entire life."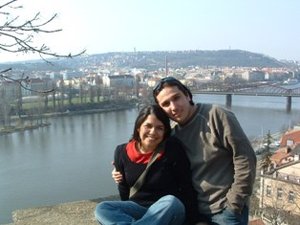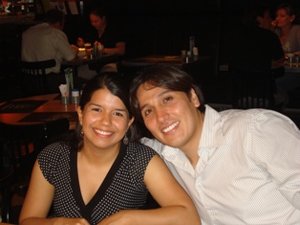 As typical Latin Americans, we started to gather together to eat, watch Latin American films, dance salsa, exchange expressions from our colourful language, and to travel around Europe. We made a good group of friends from many countries. Suddenly, Mauricio and I found ourselves sharing great moments and enjoying − too much probably − each other's company. That is when everything started! However, unlike in a fairy tale, the most difficult part started after we finished our studies at ITC, when each of us went back to our own country. Happily, the relationship had become so strong after almost one year apart that we decided to get married. The marriage took place in a beautiful small chapel in Ecuador, amidst our families and friends (three of our dearest ITC friends joined us that day).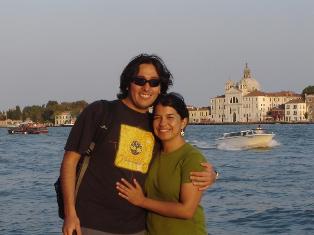 As a result of this great experience, here we are again, getting ready to go back to ITC next year, and continue our education … but now as a couple!
ITC is full of surprises, so if you are still hesitant about coming, we can tell you that you will surely find what you are looking for: high-quality education … and probably something else too.