Thursday 7 September 2023
The Valedictory Symposium, Urban Planning for Disaster Risk Reduction, was held on Thursday, 7 September 2023, to mark the outstanding career and farewell of Prof. Richard Sliuzas and highlight 55 years of Urban Studies at ITC.
Following the opening of the symposium by PGM Head of Department, Prof. Jaap Zevenbergen, Richard provided an insightful overview of over 50 years of research and work in urban planning at ITC, showing how advances in technology are being used to create tools to aid in disaster risk reduction.
Richard showcased several of the capacity development projects he has been involved in throughout South America, Africa and Southeast Asia. He spoke of his contribution within the UN Habitat project, which marked a milestone in his career and fuelled his desire to reduce risk in informal settlements and wider areas.
Richard stressed the need for and importance of transdisciplinary research and the importance of engaging with people 'on the ground' through co-design and participatory approaches in urban planning and policy making.
Morning presentations and discussions were based on three themes:
Conversations on Urban Planning Labs for Education and Training, with panellists Prof. Doaa M. El-Sherif (Executive Director Urban Training & Studies Institute (UTI), Egypt), Prof. Shuaib Lwasa, (ISS and PGM, UT, the Netherlands), and Dr. Javier Martinez (PGM, University of Twente) moderated by Prof. Karin Pfeffer.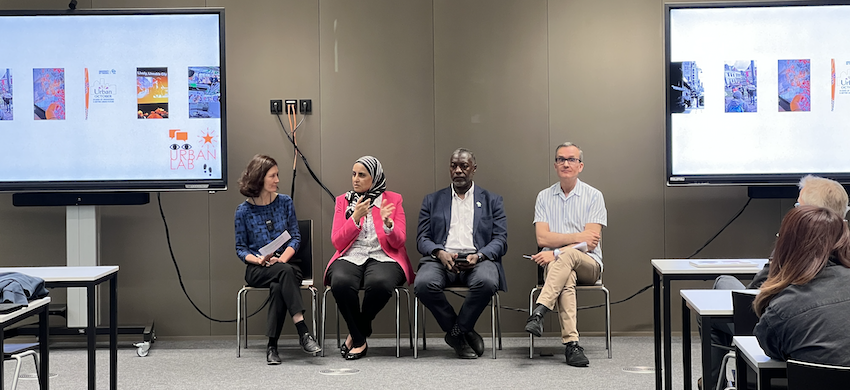 Land Governance and Climate Resilience, with Dr. Wytske Chamberlain-van der Werf (Programme Manager LAND-at-scale, UU) and Richard Prof. Richard Sliuzas, moderated by Dr. Diana Reckien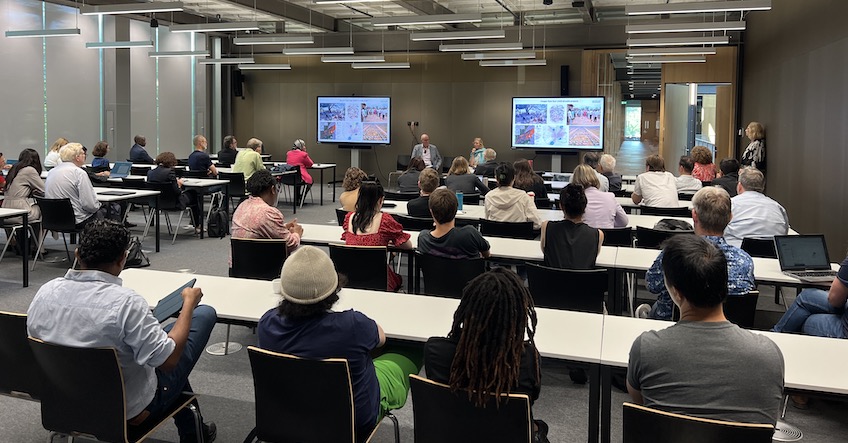 Vulnerabilities, Informality and Risks in the Majority World with presentations by Dr. Monika Kuffer (PGM, UT), Dr. Alex de Sherbinin (Columbia University, USA), Dr. Divyani Kohli (PGM, ITC) and Prof. Victor Jetten (AES, UT), moderated by Dr. Johannes Flacke.
In the afternoon there was a hands-on session on Interactive Planning Tools for Disaster Risk Reduction moderated by Dr. Cheryl de Boer with an introductory talk by Dr. Mike McCall (UNAM, Mexico).
The event closed with refreshments and further engaging conversations.