Monday 21 August 2023
As the global focus on adaptation to climate change intensifies, it becomes crucial to ensure that these efforts are effective and avoid unintended negative consequences. In response to this challenge, a framework called Navigating the Adaptation-Maladaptation Continuum (NAM), has been proposed by ITC researcher Diana Reckien and others in a new paper that is published in Nature Climate Change. This NAM-framework can be revolutionary in decision-making processes for climate adaptation interventions, fostering a more equitable and sustainable future.
Striking the right balance
By analyzing adaptation efforts through six distinct criteria, the NAM-framework aims to identify both successful adaptation practices and potential maladaptation risks. By utilizing the NAM-framework, decision-makers can identify specific drivers of successful adaptation or maladaptation within each criterion. For example, options that fail to consider the impact on low-income populations or marginalized ethnic groups often run the risk of being maladaptive. On the other hand, adaptation options that contribute to climate mitigation goals, such as nature restoration and carbon capture, can have significant co-benefits.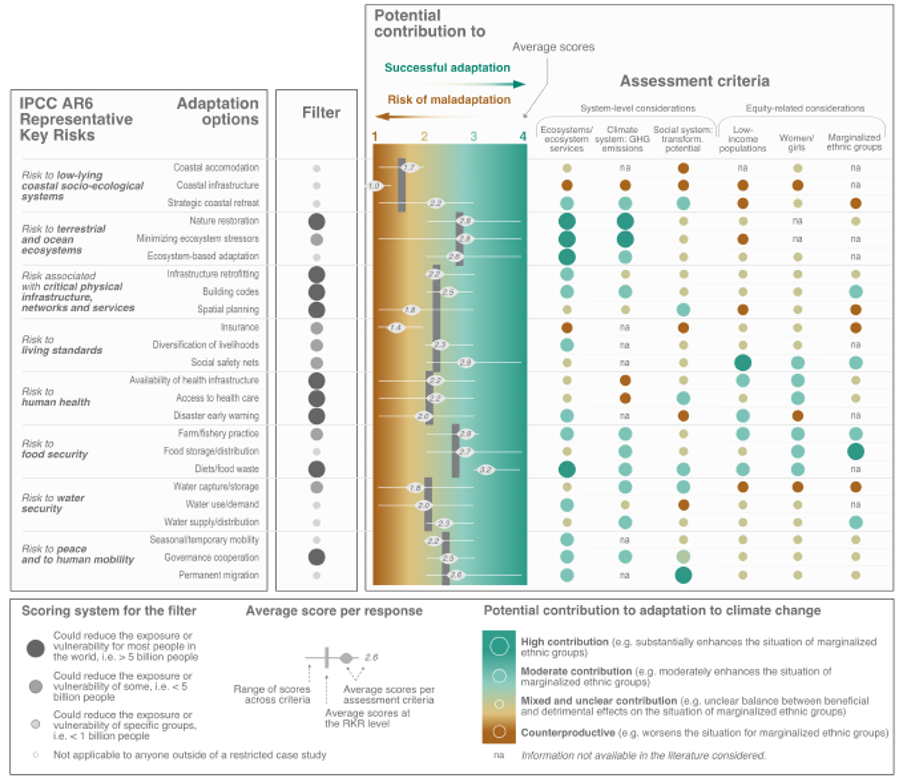 Figure 1: Location of adaptation options along the adaptation-maladaptation continuum, contributing to potentially successful adaptation or the risk of maladaptation.
 Encouraging decision-makers
The NAM-framework offers a multi-dimensional approach to assess climate adaptation efforts. It not only allows for a comprehensive evaluation of outcomes but also encourages decision-makers to navigate along the adaptation-maladaptation continuum. By adopting this approach, adaptation interventions can be viewed as part of a broader pathway that optimizes synergies, trade-offs, and conflicts, while promoting multi-stakeholder decision-making.
More information
Dr. Diana Reckien is Associate Professor at the Department of Urban Planning and Geo-Information Management, ITC. Her research focuses on issues at the interface of climate change governance and urban research, with the aim to contribute to justice efforts. Together with other researchers, she will publish throughout August her findings in a paper. The paper will be available under the name of 'Navigating the continuum between Adaptation and Maladaptation', in the scientific journal Nature Climate Change.