Thursday 1 June 2023
Three UT drone pilots from the Faculty of Geo-Information Science and Earth Observation were recently authorised to make specific drone flights in the Netherlands. The authorisation was issued by the Ministry of Infrastructure and Water Management. Around 200 organisations have been authorised in the Netherlands since June 2020. 'This step makes doing our job a lot easier,' says drone pilot Timothy Roberts.
'Anyone who wants to fly a drone in the Netherlands must comply with European regulations. This applies to both recreational and commercial flying with a drone. But this applies also for us as a university. These European rules are the same for all pilots. Which requirements someone has to meet depends on the level of risk,' says Roberts. The Ministry of Infrastructure and Water Management's website describes three risk levels: low risk (OPEN), medium risk (SPECIFIC) and high risk (CERTIFIED). With this certificate, the University of Twente is authorised within the 'SPECIFIC' category. 'This licence involves the PDRA-S01 category', explains Roberts. Together with colleagues Camilla Marcatelli and Roel Bossink, they conduct drone flights for ITC.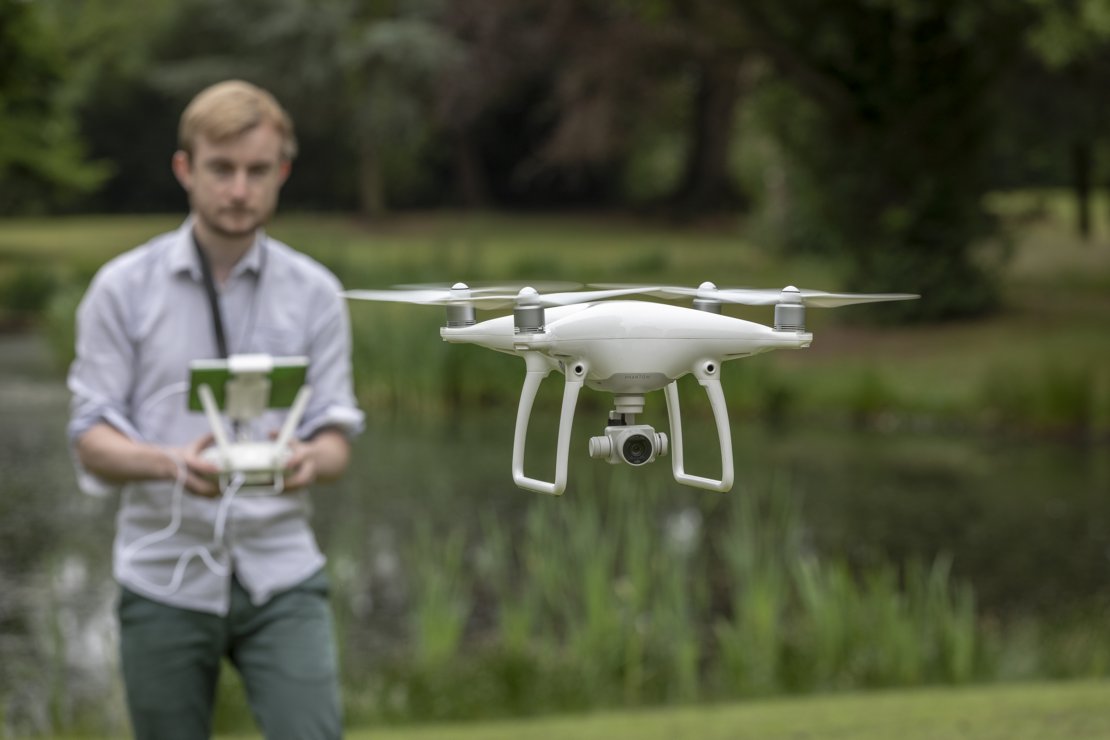 Type of research
'The most imposing drone we fly is a DJI M600 Pro, equipped with a Lidar scanner. But we have drones of all shapes and sizes in our faculty, for which we have different types of research applications. We also customise drones specifically for partners,' Roberts says. For example, drones are used by ITC for disaster management and risk analysis, 3D mapping and digital twins, and biodiversity mapping. 'Research with drones can also focus on mapping heat loss at buildings. We can use drones to scan buildings and then see where heat is leaking. This application is essential in effectively making all kinds of infrastructure sustainable.'
The future
'I foresee a big increase in the use of drones in the coming years. It won't be long before you get a taxi ride with a drone as a private citizen. But online shops will also start using drones to deliver goods. And these are just two examples of practical application. In the field of research at our university, as we do for example in ITC, the application possibilities will start to increase in the coming years. This licence makes it a lot easier to do our work.
Contact