Thursday 7 April 2022
Few ITC staff are as closely involved in our faculty's upcoming move as Jeroen Verplanke, Programme Manager and Internationalization Coordinator. Having worked at ITC for over two decades now, he has experienced the many years leading up to the move firsthand. He now acts as coordinator and point of contact for external parties involved in the project. 'I'm doing this out of interest, and I'm enjoying it a lot.' 
Are you excited about the move?
'I have always been very fond of our current building, but my enthusiasm about our new location has grown over time, as it brings so many advantages. For example, it's great that our students, who come from all parts of the world, will soon be able to spend much more time on campus. Besides being closer to all kinds of sports and other facilities, they will have more opportunities to come into contact with Dutch and European students. Furthermore, as a faculty, being on campus will make us more visible, and collaboration with the rest of the UT will undoubtedly benefit. There will be more of a sense of belonging as well.' 
How do you feel about the premises we will be moving to?
'I appreciate that we're going to an existing building, if only for sustainability reasons. It was originally built as a lab, which naturally entails some limitations when turning it into an education and office building. However, the architects did a great job of translating the unusual shapes and sizes into something that suits us really well. One of the reasons why we chose this particular combination of architects in the first place is their innovative way of transforming existing buildings into new applications. I also find it very inspiring to see their efforts to fulfill our wishes and preferences.'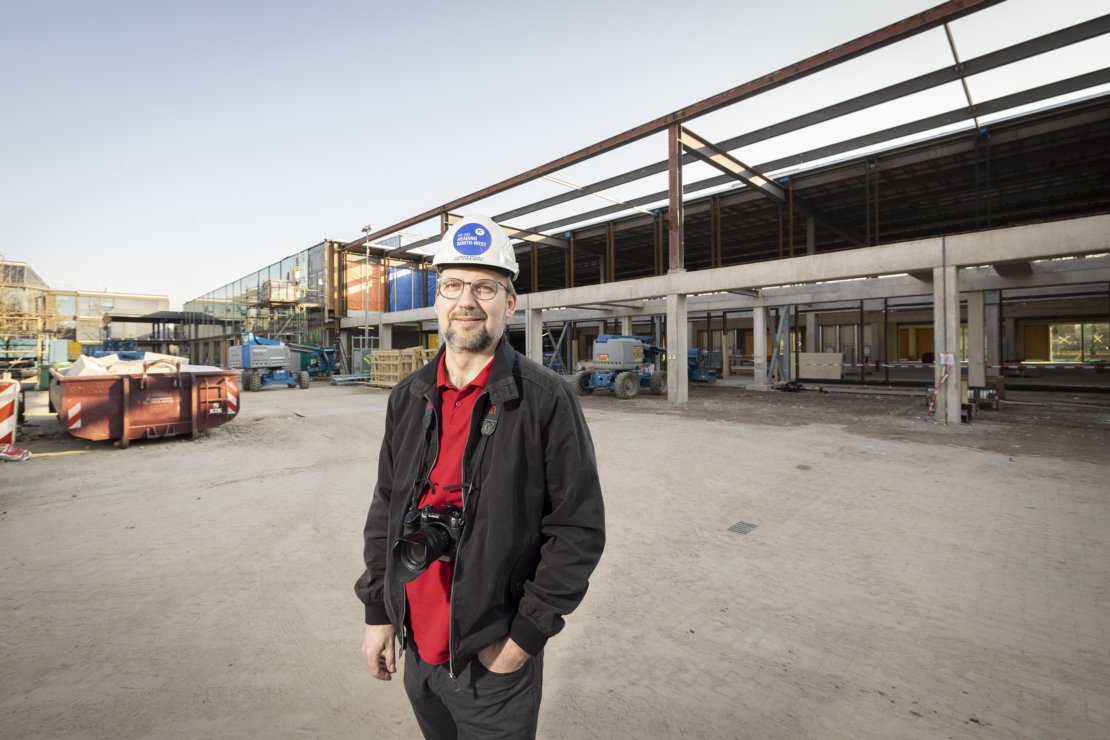 Could you name a few examples?
'Well, for one thing, in our current building we have this much-appreciated courtyard garden, and we indicated in our plan of demands that we would like to have something similar in our new surroundings. In reply, the architects came up with three ambitious green atriums with lots of glass, which together will create a unique atmosphere. The building will also have the social heart that was on our wish list, in the form of a large and centrally located open restaurant and meeting space. We are currently working with the interior architect to see the history and identity of our faculty reflected in certain details. Add to that the high-profile location, and the building will certainly be something to be proud of, for both our faculty and the university as a whole.' 
HAVE YOU BEEN FOLLOWING THE PROGRESS CLOSELY?
'Yes, I visit the construction site at least every two weeks to take pictures, so our colleagues can follow the progress as well. It's really fascinating to see how things gradually change and develop. Having witnessed most major steps of the construction process will allow me to show people around once we've moved, and explain why things have turned out the way they have. I am very much looking forward to that.'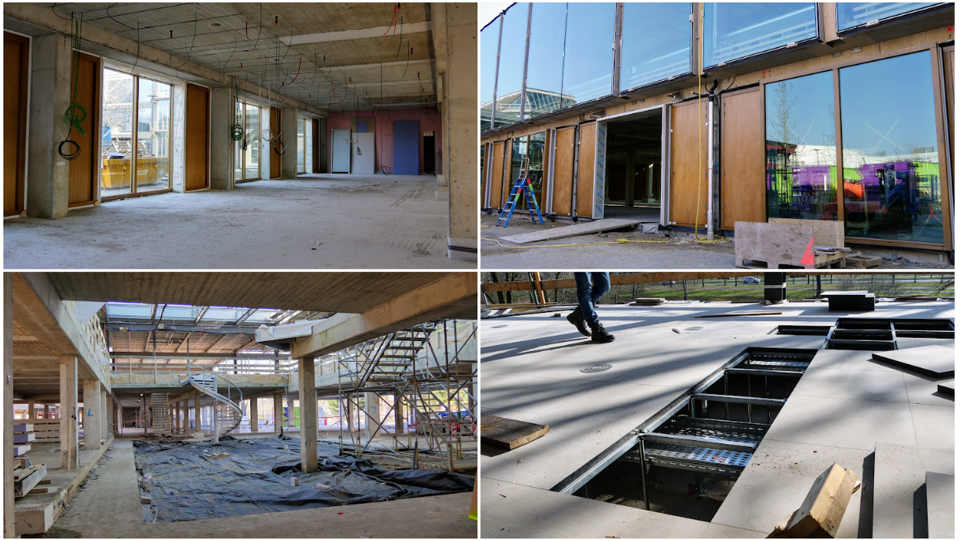 Go to this website to see more photos made by Jeroen Verplanke.