Friday 11 November 2022
Early November, members from ITC's Faculty Board, Freek van der Meer and David Korringa together with Joost Teuben, traveled to Ghana where the Geo Week 2022 was hosted. Geo Week is a yearly gathering of the Group on Earth Observations where over a hundred member states and participating organizations join each other.
As eyes turned to Africa for COP 27, the gathering showcased how global collaboration is accelerating the use of Earth Observations as evidence for local impact in Africa and around the world. As always, Geo Week is a major opportunity for knowledge exchange, learning, and international collaboration. Amidst multiple interesting meet-ups, inspiring talks, and a visit to the Dutch Embassy in Ghana, we would like to highlight two specific events from this week: the signing of a memorandum of understanding with Ghana's University of Environment and Sustainable Development and an ITC alumni gathering.
University of Environment and Sustainable Development
During the Geo Week, a memorandum of understanding (MOU) between Ghana's University of Environment and Sustainable Development was signed, represented by Dean Prof. Kofi Mensah Nyarko and University of Twente's ITC Faculty. This MOU will help further implement research and education in the domain of geo-health. Assistant professor Frank Osei is the contact person for this project.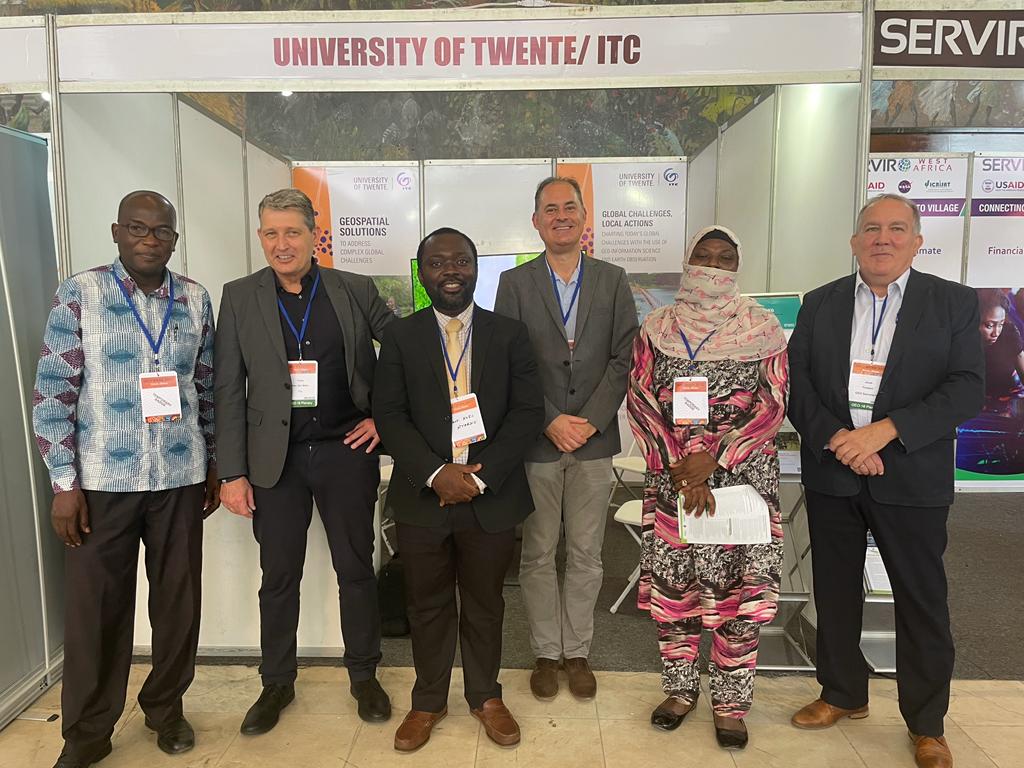 ITC Alumni gathering
There are 762 ITC alumni in Ghana. During the Geo Week, we were able to welcome 28 of our alumni at the ITC Alumni gathering, also mixed with alumni from other countries. It was very inspiring and heartwarming, to connect with our alumni who graduated from our Faculty in Enschede and are now living and working in Ghana. Since there is yet no ITC alumni organization in place, we are happy to conclude that one of the alumni who attended the gathering will take up on the initiative to start setting up an alumni platform for Ghana.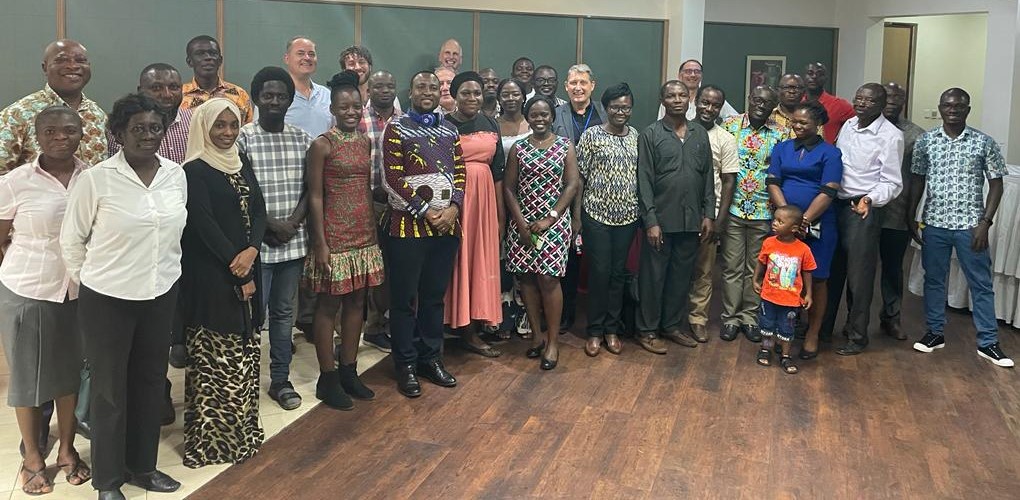 More information
If you want to learn more about ITC and the Geo Week 2022, please visit the website. Go here to learn more about the University of Environment and Sustainable Development in Ghana.