Dr. Muhammad Aufaristama 
Towards the development of near real-time landslide detection and catalogues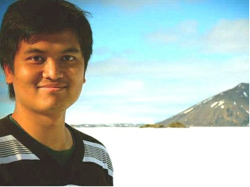 Muhammad Aufaristama is tasked with research in the field of cloud computing and for geological remote sensing especially for near real time landslide detection and assigned to the department of Applied Earth Sciences (ITC-AES). Previously, He completed his PhD study in April 2020 at the University of Iceland, Iceland and worked as a researcher in remote sensing volcanology.  His main skill is in the remote sensing data processing. He has several experiences in remote sensing of active volcanoes and participating in EVE (European Volcano Early Warning) project which mainly conducts research on volcanoes around Europe and Indonesia. 
The project aims to develop a near real-time landslide detection and cataloging system using satellite remote sensing and cloud computing. The system will utilize satellite imagery to detect and map landslides in near real-time, allowing for rapid response and mitigation efforts. The detected landslides will be cataloged in a database for analysis and long-term monitoring. The use of cloud computing will allow for the efficient processing and storage of the large amount of data generated by the satellite imagery. The project will also include the development of user-friendly interfaces for accessing and interpreting the landslide information. The goal of this project is to improve our ability to detect and respond to landslides, ultimately reducing the impact on communities and infrastructure. 
Project length: 2 years, started 01 August 2022
Hosted by the Department of Applied Earth Sciences
Dr. Paul vermunt
Drought resilience engineering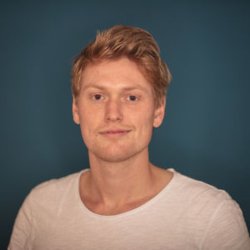 Paul Vermunt is a postdoctoral researcher with an academic background in environmental sciences, hydrology and remote sensing. His research interests include the use of microwave remote sensing to study interactions between the terrestrial biosphere and the hydrosphere. Designing and conducting field experiments, as well as developing and evaluating new sensing techniques are an important part of his work. With his research, he aims to contribute to a sustainable and robust design of our landscape and water system.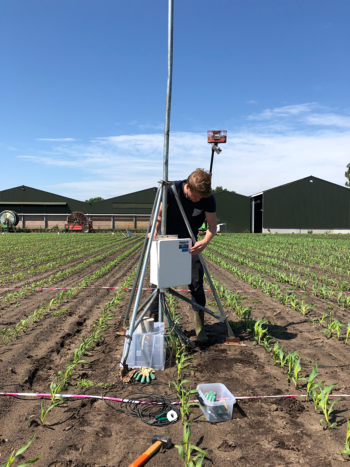 Droughts will intensify and occur more often in a warming climate. The pressure on water supplies rises during these droughts, which has already had significant impact on societies and vulnerable ecosystems in recent years. For communities and ecosystems to become more climate resilient, we need good monitoring and the right information for decision makers. This project aims to improve current drought monitoring systems, and to develop and operationalize a decision support system for water use.  
To monitor the hydraulic state of forest ecosystems, a validation site for satellite products is being developed. This is expected to improve our understanding of the state of our forests; which ones are climate robust, and which ones are vulnerable in future climate conditions. In addition, two drought-vulnerable catchments will be provided with an in situ soil moisture and vegetation monitoring network, which data will feed, together with earth observation data, the decision support system for water use.   
Project length: 2 years, started 1 October 2022
Hosted by the Department of Water Resources
Dr. Adriano Barasal Morales 
Climate Risk Financing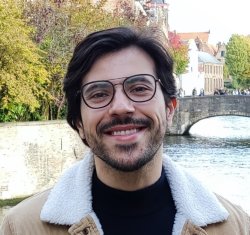 Adriano Barasal Morales has joined the NRS department as a postdoctoral researcher on 1 December 2022 on a two-year contract. His position on "climate risk financing" is financed through the Centre for Disaster Resilience. Adriano is Brazilian, moved to France in 2018 where he did his PhD, and started working as an adjunct professor at IÉSEG Business School and EM Strasbourg. His background is in economics and finance, and he recently authored two articles: one article is in the field of Urban Economics and the second one is in the field of Corporate Finance. 
 The global climate crisis is driving more intense and frequent disaster events. Heatwaves, droughts, storms, and floods are consistently threatening communities leading to asset losses, poverty, and human casualties. To mitigate the effects of these events, actions and responses are needed from researchers and policymakers. This project is centered around climate risk financing; as such it will contribute to finding and analyzing financing solutions that help populations overcome the negative effects of extreme weather events and make them more resilient to disasters. Investments in disaster risk reduction, anticipatory action, and index-triggered responses are some of the researched topics. Acknowledging the increasingly important role of geospatial information in financial solutions, this position will further develop the interdisciplinary field of "spatial finance", taking advantage of ITC's geospatial expertise. Time series of earth observation (and ancillary geospatial) data will be used to identify improved triggers for parametric financial tools like index insurance. This position will connect to international initiatives around climate risk financing, with the aim of improving existing practices and designing new geo-informed financial solutions. 
Project length: 2 years, started 1 December 2022 
Hosted by the Natural Resources Department 
Dr. Himanshu Rana 
The resilience of transportation network from perspective of food security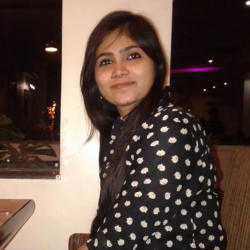 Himanshu specializes in big geospatial data analysis for disaster hazard and risk analysis. She has extensive experience in this field and is passionate about sharing her knowledge and expertise. Her research focuses on using deep learning techniques, particularly using Python, for geospatial analysis to identify potential hazards and risks in different areas. Himanshu is particularly interested in developing mitigation measures to reduce the impact of natural disasters on vulnerable communities. She has a PhD in geotechnical engineering from Indian Institute of Science, Bangalore, India. During her PhD, Himanshu conducted extensive regional-scale mapping using GIS and remote sensing technologies, which helped to better understand the patterns and processes of the Earth's surface. She has developed probabilistic models to assess the likelihood of disasters and their potential impact on communities. She has a master's degree in earthquake engineering from Indian Institute of Technology, Roorkee, India which mainly focused on probabilistic seismic hazard assessment for north-eastern part of India.
Project length: 2 years, starting 1 April 2023
Hosted by the Geo-Information Processing (GIP) Department