Friday 27 March 2020 09:00 - 12:00

The corona virus has struck and therefore we had to cancel the NCG Seminar "Point Clouds". You will be informed as soon as a new date is scheduled.   
The commission Core Spatial Data of the NCG (Netherlands Centre for Geodesy and Geoinformati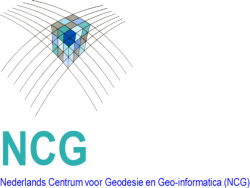 cs) organises a seminar on "Point clouds" on Friday 27 March 2020. The seminar is held in building 'The Waaier' (Berkhoffzaal/room 4) on the Campus of the University of Twente. You are cordially invited to attend this seminar.
The programme is as follows:


| | |
| --- | --- |
| 09:00 | Arrival + coffee/tea |
| 09:30 | Pierre Alliez (INRIA), Robust shape reconstruction from point clouds   |
| 09:50 | Robert Voûte (CGI), From the Pointless algorithm to IndoorGML, point clouds deliver fast methods for indoor mapping and navigation networks |
| 10:10 | Uwe Stilla (TUM), Change detection of urban objects using 3D point clouds |
| 10:30 | Coffee/tea break |
| 10:50 | Markus Schütz (TUW), Continuous and Progressive Point Cloud Rendering Methods |
| 11:10 | Jesús Balado Frías (TUD/U Vigo), Mathematical morphology in point clouds to detect horizontal surfaces in indoor environments |
| 11:30 | Florent Poux (U Liege), Automatic extraction and management of semantics within point cloud data |
| 11:50 | End of seminar |
Attending the NCG seminar is free, but you need to register before 20 March 2020 by sending an email with your name and affiliation to s.j.oudeelberink@utwente.nl
We hope to see you all on Friday 27 March!
The organizers: Peter van Oosterom (TU Delft), Robert Vôute (CGI) and Sander Oude Elberink (UTwente).
Afterwards participants can have lunch in the restaurant of 'The Waaier' at their own costs. At 12:30 the layman talk of Shayan Nikoohemat will start on "Indoor 3D Reconstruction of Buildings from Point Clouds", followed by his public PhD defence in Berkhoffzaal/room 4.