Tuesday 24 April 2018 12:45 - 13:30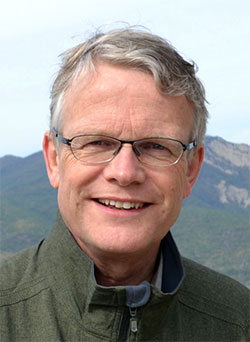 Cartography: The power & pitfalls of maps and diagrams, by Professor Menno-Jan Kraak.
Menno-Jan Kraak, Professor at the Faculty of Geo-Information Science and Earth Observation (ITC) and president of the International Cartography Association will talk about Mapping the UN Sustainable Development Goals.
Menno-Jan Kraak will provide us with a short story on both the power and pitfalls of maps and diagrams to visualize SDG data during the upcoming SDG DataViz Camp. 
Come and get a first taste of cartography/the SDG DataViz Camp here! 
Tosti Talks
Tasty bites of surprising topics
What started as a get-together for students to promote collaboration now grows into an inspiring platform. Students (and others) with a burning desire are given a chance to spread the word, find other passionate people and connect the community even more!