Wednesday 3 August 2022
Dutch Minister of Education, Culture and Science, H.E. Robbert Dijkgraaf accompanied by Rectors and Chairs of higher education and knowledge institutions, visited Indonesia in the period 20-23 July 2022 to fulfil the Knowledge Mission. This mission aims to further strengthen the cooperation between Indonesia and the Netherlands in the fields of education and science. The University of Twente was represented by the Rector of the University of Twente, Professor Tom Veldkamp.
On behalf of the Faculty of Geo-Information Science and Earth Observation (ITC), Professor Veldkamp signed a Letter of Intent to cooperate with the National Research and Innovation Agency of Indonesia (BRIN – Badan Riset dan Innovasi Nasional). The University of Twente and BRIN aim to establish collaboration and explore opportunities to develop, support and enrich the development of research and scholarly cooperation.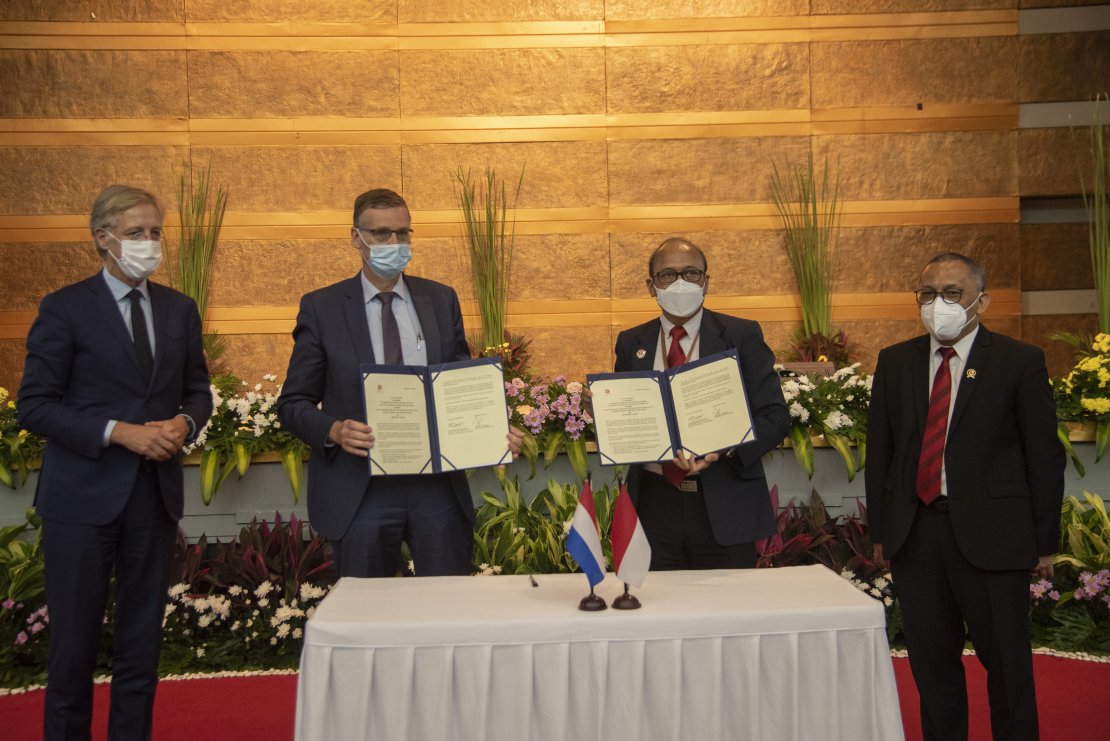 Public lecture: Minister of Education, Culture and Science, the Netherlands
MAKING LIVES BETTER: GIVING OPPORTUNITIES TO KNOWLEDGE
Friday, 22 July 2022 Balai Sidan University, Indonesia