Thursday 13 October 2022
During the Dutch Design Week 2022, UT researchers from the ITC Faculty will share an update on the 'Rising Water, Safer Shores' project in which children are invited to play a board game to engage with climate-related challenges. The project addresses questions like "What constitutes children's capacities for facing climate-change-related disasters in developing island states?". 
The 'Rising Water, Safer Shores' board game is one of the projects which will be showcased during the TRANSITIONS program at the Dutch Design Week 2022 on Tuesday 25 October. The project is run by Dr Funda Atun, Dr Javier Martinez (both from ITC), Silke Heesen (Pre-University), and student assistants Vera Glas and Vera Jansen. The 'Rising Water, Safer Shores' board game has been developed in close cooperation with, among others, people from two institutions from India (KRVIA and SPARC), the International School in Enschede, DesignLab, Pre-U and ITC. Visitors will be invited to reflect on challenging issues while interacting with projects foregrounding questions about intergenerational dialogues, climate change, land use, past and future materialities, technologies, and practices. More information is up on our webpage on the Dutch Design Week. 


About the Rising Water, Safer Shores board game
Although children are often the population group most vulnerable to the impacts of climate change, they have the capacity to develop the skills needed to adapt, find innovative solutions, and protect themselves and their families. The ultimate goal of the project was to harness children's capacities to decrease their vulnerabilities and increase their resilience to current and future climate-change-related disasters.
Together with children, the team developed a board game on flooding and climate change adaptation for children. With the help of more than 60 children, a 9-year-old team member, and the valuable help of five interns, they developed the 'Rising Water, Safer Shores' board game to provide children with the knowledge of what to do before, during, and after a flood event. The activities demonstrate that educational materials prepared by children enable learning, and that drawing is a universal language for children. The game will be downloadable and printable, and published as open source. Children can colour it in, and it can be reused, translated if needed, and adopted in other schools.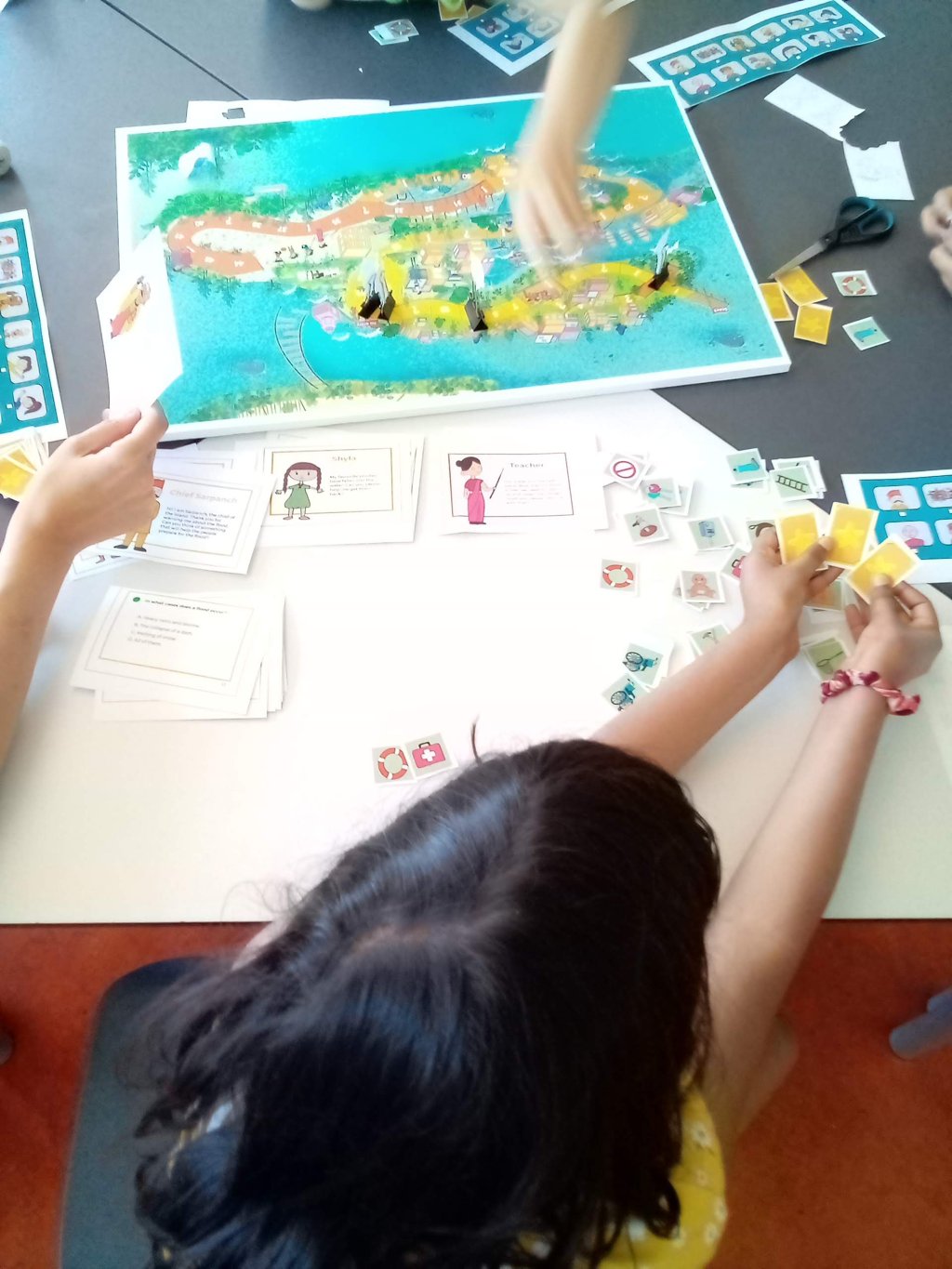 About the Dutch Design Week 2022
Would you like to discover how designers from all over the world are designing and building the future we will inhabit? Then don't miss Europe's biggest design event, the Dutch Design Week, which will take place from 22 to 30 October in Eindhoven. You are welcome to attend the afternoon programme. More info and registration via the Design United website.