Wednesday 22 September 2021
In September 2020, the European Commission granted three million euros to the MSc GEM Programme. After a year of preparation, the consortium could finally welcome the first batch of 15 MSc GEM Programme students who are also Erasmus+ scholarship awardees.
On Thursday 9 September 2021 we held an online introduction session with the GEM students. The event was attended by students and representatives of the University of Twente, University of Tartu, UCLouvain, and Lund University. We are very delighted to welcome all 15 enthusiastic students who are very dedicated to joining the event, even when one had to attend using a mobile phone during their travel transit.
Eight students start their MSc at the University of Tartu, and seven students start at Lund University. They are following four different GEM Tracks:
· Track 1 – GEM for Urban-Rural Interactions
· Track 2 – GEM for Land Use Systems
· Track 3 – GEM for Ecosystems and Natural Resources
· Track 4 – GEM for Food Security 
We wish all the students the very best during their education.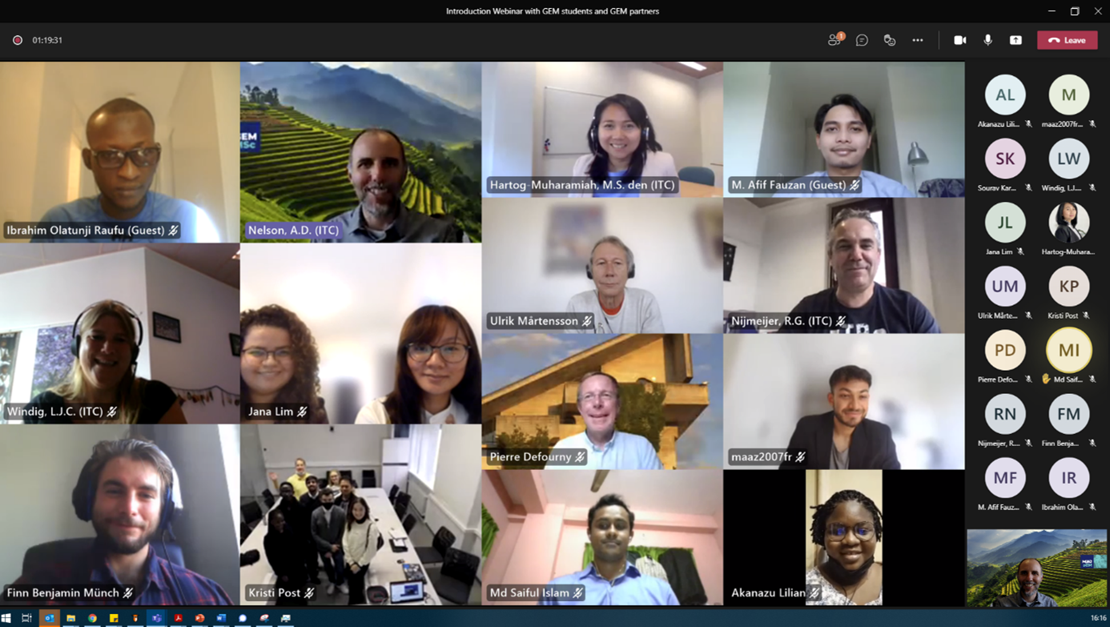 More information
The Erasmus+ MSc GEM Programme has 60 scholarships to spread across four intakes. The next intake Erasmus+ MSc GEM Programme will be in September 2022 and the registration will be open in October 2021. Please visit https://www.gem-msc.eu/ for more information about the programme.