Wednesday 12 May 2021
Last Wednesday the construction of the new ITC on the campus of the University of Twente officially started. Mirjam Bult gave the go-ahead for the renovation of Langezijds on behalf of the Executive Board by revealing the enormous building canvas. This shows the design and construction schedule of the new accommodation for the ITC faculty. The building consortium Dura Vermeer Bouw Hengelo/Trebbe and Croonwolter&dros are the construction partners for this project.
ITC moves to campus in 2022
In 2022, the Faculty of Geo-Information Science and Earth Observation (ITC) will move from the characteristic building on Hengelosestraat to another landmark building on the University of Twente campus: Langezijds. Since 2010, ITC is officially a faculty of the UT. "We are getting a very nice building in a fantastic location. The move to the O&O Square is the ultimate capstone of the integration of ITC at the UT," said Annemarie Arets-Meulman in an earlier interview with U-Today. On Wednesday 12 May the construction plans were officially signed, making the start of construction a fact. "I am delighted to work with these parties, as they are no strangers to the University of Twente," says construction project manager Rob Nengerman.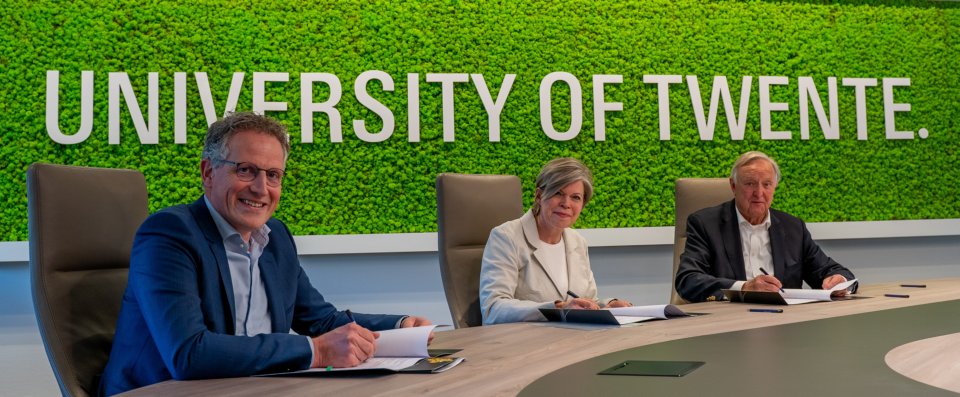 Start of construction also celebrated digitally
Because of the corona measures, few people were present to celebrate the start of construction. Digitally, however, there was plenty of toasting to this joyous moment. "On Wednesday afternoon, a large group of colleagues within ITC gave a digital toast. This is an important milestone that we would like to commemorate together," says dean Freek van der Meer. Former ITC dean Tom Veldkamp and now rector magnificus of UT was also present at this digital toast.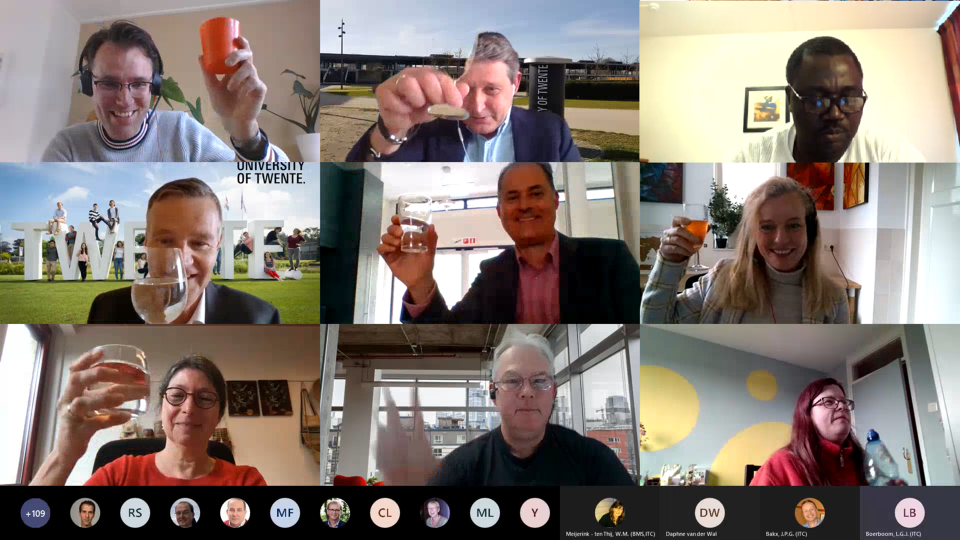 More information
Please have a look over here if you want to know more about the start of the construction.