Friday 23 September 2022
In this STAR interview, we speak to Serkan Girgin of the Faculty of Geo-Information Science and Earth Observation. STAR is an acronym for Situation, Tasks, Actions, Results. In addition we have many "star" colleagues at UT with an interesting story to tell. Serkan Girgin is one of them.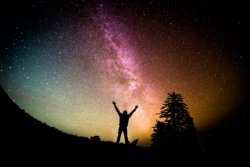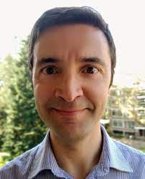 Situation
What is the situation (S) outline (at the moment) of your research?
"Currently I am leading the activities of the Centre of Expertise in Big Geodata Science (CRIB) of the Faculty of Geo-information Science and Earth Observation (ITC). In fact, I joined ITC in March 2020 to establish the Centre. Before that I was working as a scientist at the European Commission Joint Research Centre in Italy. At present, I am performing research on geospatial computing infrastructure, integration of research data repositories to such infrastructure for better FAIR data practices, and multi-threaded processing algorithms for geospatial big data."
Tasks
What tasks (T) are currently involved?
"Besides research, the tasks I am currently involved include improving expert knowledge by providing theoretical and hands-on training, facilitating the community of practice on big geodata, making available an on-premises cloud-based infrastructure for big geodata computing, providing consultancy and advisory services for better integration of big data technology to research activities, monitoring recent developments in big data technology, and networking with related organisations. I have also tasks in various capacity development projects, such as ESA EO AFRICA Research & Development Facility, TMT+ Bangladesh, and IDeAMap Sudan."
Actions
What actions (A) are you working on and who are involved?
"Next to operating the Geospatial Computing Platform that I have designed and developed, which currently serves more than 750 users, I provide scientific and technical advice to our colleagues and students for better use of big data and cloud-computing technologies in their research. This includes suggestions on workflow and algorithm improvements to reduce the computation time or to enable up scaling, i.e., processing a wider timespan or larger geographical extent. I also help them during project proposal writing phase for better inclusion of these technologies to their projects in a cost-effective and efficient manner. I organize Big Geodata Talks and publish Big Geodata Newsletter to keep our geospatial community informed about recent developments. Our Twitter account @BigGeodata and YouTube channel are also other channels we use for this purpose."
Results
What results (R) do you hope to achieve and how will society perceive them?
"The way to access computing resources for research should change. Currently the researchers are mostly asked to find their own funding to have necessary computing infrastructure. This might be meaningful for research that require large-scale computing facilities, but many research activities in fact do not require such resources. This is especially the case for prototyping, experimentation, and education purposes, as well as for most of the PhD and MSc studies."

"I believe that for such needs a state-of-the-art computing environment should be provided by default. This should be a standard service offered by the institutions, like the e-mail and video conferencing services. I think that my efforts in making such a platform available to ITC staff, students, and alumni, for which I was awarded the SURF Research Support Champion award, provides an example for others and helps in the change of the culture in this regard, which will be beneficial for all researchers at UT and beyond."

"It is also important that such resources are efficiently used by the researchers so that related costs and energy consumption are minimized. Developing easy to use tools and algorithms that utilize available modern computing infrastructure fully and making them available following Open Science principles are important in this regard. I hope that my research activities will make such efficient tools available to the geospatial research community for big data processing purposes."