Scopus
Scopus is a database from Elsevier. Go to Scopus by clicking here.
It is a large abstract and citation database of peer-reviewed literature and quality web sources with smart tools to track, analyze and visualize research. It's designed to find the information scientists need. Quick, easy, and comprehensive, Scopus provides superior support for the literature research process Elsevier has approached the publisher of each journal to request whether they can source and index the abstract and references for each article. In most cases, Elsevier holds a subscription to the journal and publishers are aware that Elsevier is covering their titles. It is an Elsevier, rather than a multi-publisher initiative.
Using Scopus as a researcher you can:
Find out who is citing you, and how many citations an article or an author has received.
Analyze citations for a particular journal issue, volume, or year,
Visualization and analysis tools are available
Use this information to complete grants or other applications quickly and easily.
Use the refine results overview to quickly see the main journals, disciplines, and authors that publish in your area of interest.
Uncover important and relevant articles that you may otherwise miss.
Use the analysis tools to find the best journal in your field (to publish in) 
Check out the work and citations of other authors.
Click on the cited by and reference links to track research trends and make connections. You can do this within or across disciplines you are interested in.
Content:
Nearly 36,377 titles from more than 11,678 international publishers
50 million records, of which:
29 million records include references going back to 1995 (84% include references)
21 million pre-1996 records go back as far as 1823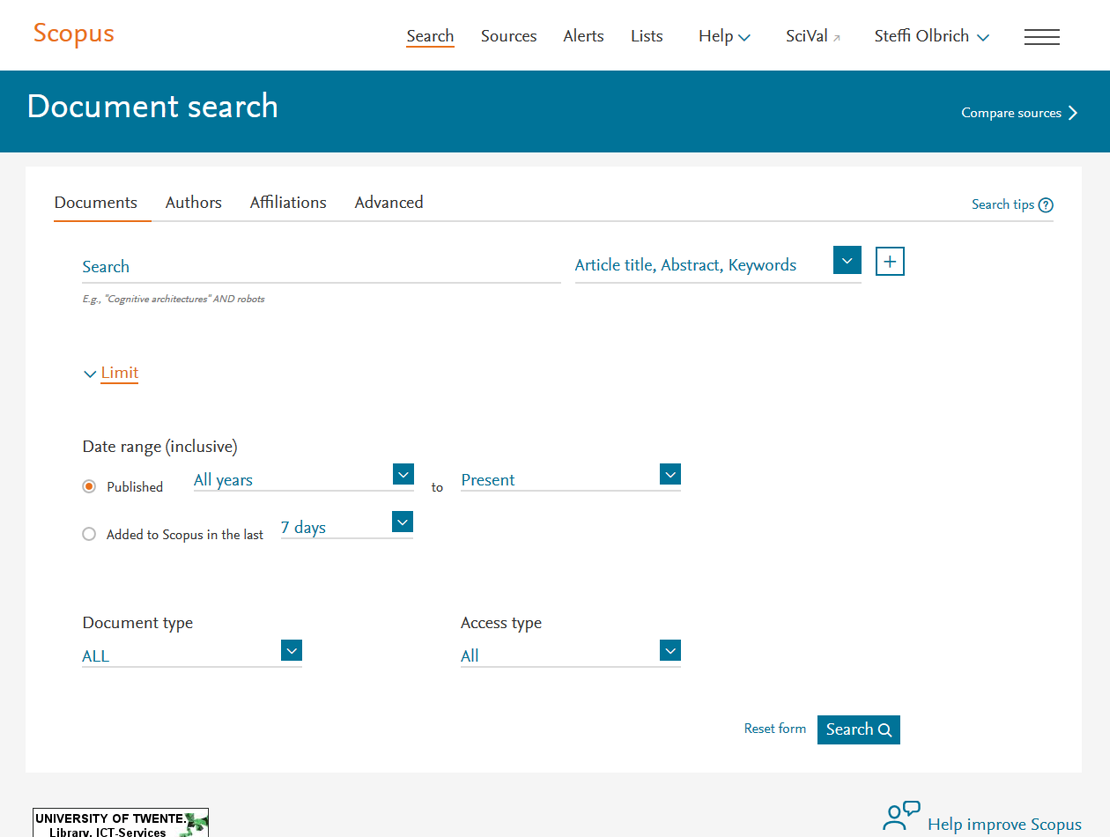 For more information on Scopus see these tutorials.