ScienceDirect / Elsevier
ScienceDirect gives you access to more than 30,000 e-books; 2,500 journals; and more than 13 million full-text articles. ITC has access to the entire journal Collection, the Freedom Collection and the Subject Backfile Collection including the following subject fields:
Earth & Planetary Sciences
Agricultural and Biological Sciences
Environmental Science
Features ScienceDirect/Elsevier
ScienceDirect has several options to help researchers with their literature research:
The Advanced search and Expert search fields can be combined with refine options into; science areas, different types of publications and either publication years or specific volumes.
 Registering with ScienceDirect, offers a.o. e-mail alerts on your search results, Journal content alerts and general topic alerts.  
Your search history is visible to help you refine and decide which strategy is best.
Registration with ScienceDirect is also valid for Scopus and Geobase. Search histories and alerts however are stored separately.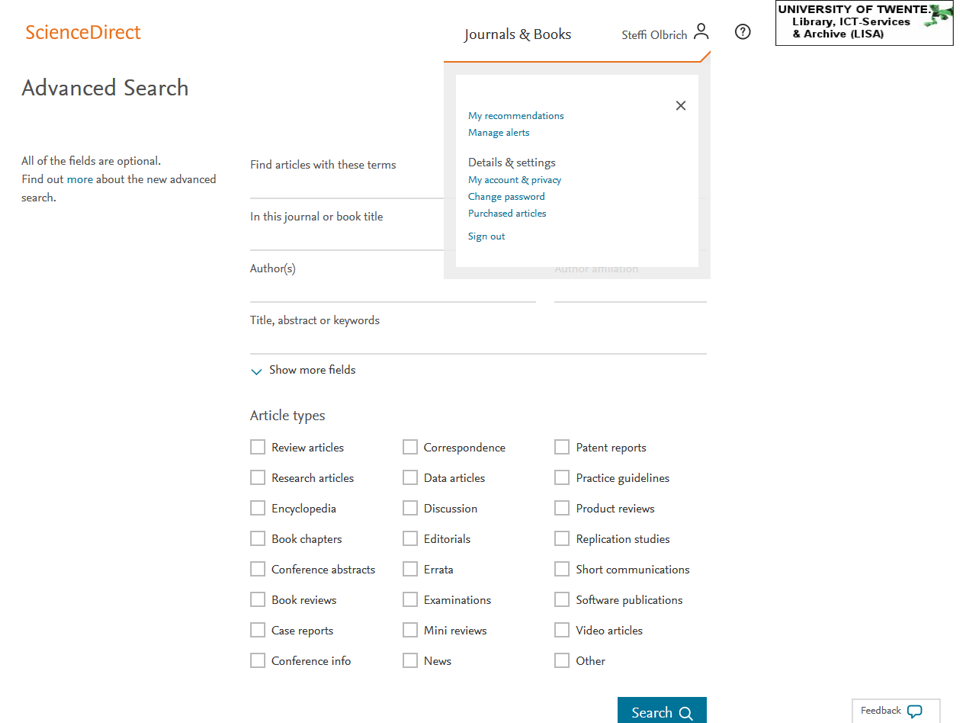 From the results page of your literature search, several options are available:
ScienceDirect shows the results sorted by Date, you can ofcourse change the sorting order.
The refine filters in the left window pane can help you nerrow your results.
In the middle pane, you can read abstract with each article for fast selection of materials, click the title to read online and have access to full resolution images from the article.
Open Accces (orange), subscription access (green), en non access papers (grey) are indicated at the right hand side of the results list.
The Export button gives you the option to export selected papert to your reference manager, Mendeley, Endnote etc.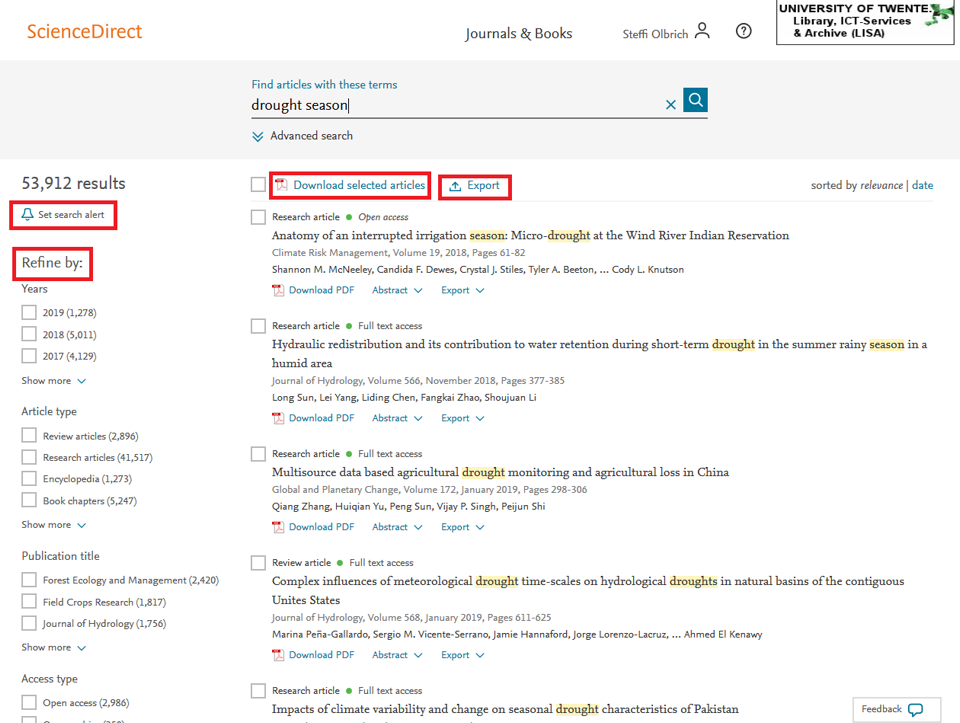 More information on ScienceDirect/Elsevier
When to use
If you need to search for scientific articles in certain subject fields you may use ScienceDirect (next to Web of Science and Springer Link).