Wednesday 4 November 2020 10:00 - 11:00
ITC/UT & ESA Webinar on Image Spectroscopy and the ESA CHIME mission
Wednesday 4 November 2020 at 10.00 - 11.00 (CET) 
The above mentioned webinar was recorded and can be viewed here and below you will find a copy of the slides.
In this webinar you will be introduced to the European Space Agency's CHIME mission (Copernicus Hyperspectral Imaging Mission). The Main Mission Objective of the Copernicus Hyperspectral Imaging Mission for the Environment (CHIME) is: "To provide routine hyperspectral observations through the Copernicus Programme in support of EU- and related policies for the management of natural resources, assets and benefits. This unique visible-to-shortwave infra-red spectroscopy based observational capability will in particular support new and enhanced services for food security, agriculture and raw materials. This includes sustainable agricultural and biodiversity management, soil properties characterisation, sustainable mining practices and environment preservation."
If you are curious about next generation remote sensing imagery, at the end of this webinar you will have some answers to the following questions:
What is the European Space Agency? 
What is hyperspectral imagery?
What is the CHIME mission and its current status?
How is ESA building, calibrating and validating this new instrument?
What are typical applications for such global hyperspectral observations?
What are the opportunities for an internship or industry placement with ESA?
What opportunities are there for ITC/UT and ESA to work together in the future?
And of course, there will be time for you to ask questions from the expert panel.
We recognize that some of you are starting remote sensing careers and will not have much knowledge of image processing as well as spacecraft and sensor engineering. Others will be expert users of hyperspectral imagery. Therefore, we endeavor to inform you about the technical details of this mission in layman terms.
Experts presenting in the webinar include:
Prof Freek van der Meer (ITC/UT)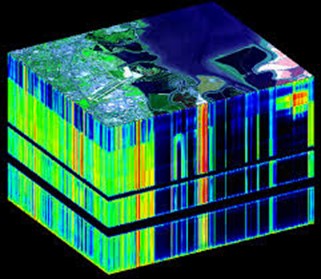 Dr Mike Rast (ESA)
Dr Jens Nieke (ESA)
Dr Jenny Adams (ESA)
Prof Andrew Skidmore (ITC/UT).
Please contact Esther Hondebrink (e.t.hondebrink@utwente.nl) if you have questions about this event.