Thursday 16 January 2020 09:30 - 11:30
The EOS department has the honor to host Prof. Duncan Lee from the University of Glasgow. You are cordially invited to his presentation with as a title: "Quantifying the impact of the modifiable areal unit problem on estimating the health effects of air pollution."
Short biography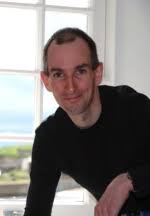 Duncan Lee is a Professor in Statistics at the University of Glasgow and develops novel Spatio-temporal methodology for quantifying the health impact of air pollution and the magnitude of health inequalities. 
He also works with government agencies over these issues and was an invited member of the Cleaner Air for Scotland review committee (on the health effects sub-group) led by the Scottish Government.  
Finally, he was the conference chair for the biennial GEOMED 2019 spatial disease modeling conference and is the author of well-used R packages for Spatio-temporal statistical modeling, including CARBayes /  CARBayesST.