Geographical information science (GIS) and Earth Observation are scientific disciplines that develop methods to extract information about the earth surface and use this information for solving real-world problems. Many tools and services that are now main-stream like GPS, route planners in cars and Google Earth were developed by GIScientists. Spatial data and methods to combine and analyse spatial information can help to solve complex issues concerning health care, water and food security, climate change, urban planning, natural hazards and land scarcity.
For whom is the course relevant?
Are you a young or mid-career professional with an academic background dealing with geospatial data? Do you have only a limited knowledge of the integration of spatial data and user perspectives in your application field? Are you interested to acquire and learn to apply the integration of spatial data and user perspectives? Then this course is relevant for you!
What is the course content?
The online course data integration: Principles, approaches and user perspectives covers a wide range of topics offered through lectures, practical sessions, guided discussions and assignments. Theoretical knowledge is transferred through reading, watching videos and a concrete case study project. Concepts will be illustrated by computer exercises for the development of skills in software handling and applications.
The online course covers three main topics, which are:
System Earth
The basic aspects of systems (and system modelling) are introduced to provide you with the basis for discussing the use of geo-information in relation to a systems view of a real-world problems and their spatiotemporal relations. This content will be covered in a lecture and system modeling exercise.
Use and Users, SDI and Geo-Portals
Use, users and stakeholders are described according to their specific roles and typical examples are critically analysed whether the geo-information and platforms designed are useful and usable. To coordinate the collection of various geospatial data and to foster their integration, you will learn to pay attention to setting up Spatial Data Infrastructures (SDI) at different spatial levels (local, regional or global). Technical and societal aspects of SDI are covered in a lecture and a reading assignment. How to access data in a SDI through a so-called "Geo-portals" will be discussed in a lecture and practiced in an exercise.
Data Integration
In the topic how to integrate, combine and model data obtained from various sources and remotely sensing platforms are discussed. So called "multi" concept in remote sensing, dealing with observations over the same area at different moments in time, is introduced. This content will be covered in several lectures and exercises, e.g., on resampling, multi-temporal image analysis.
The course consists of a theoretical, practical and application oriented part.
the theoretical part focuses on the main principles of system modelling, SDI Geo-Portals and data integration
during the practical part the knowledge gained can be applied and skills can be developed on operation of open source software and tools
in the application oriented part you will learn how to individually design and carry out sequential data processing steps typical for the creation and use of basic GIS and earth observation methods working on a concrete case study
The focus of the course will be mainly on solving real-world problems and on applying existing methods. The level of knowledge addressed in this course is mainly on understanding and applying integration of geo-information spatial data; on some topics the levels of analysis and evaluation will be reached.
What will be achieved?
You will be able to generate and integrate information from earth observation and GIS data to support the study and visualization of processes in system earth and the related role of human beings. In addition to providing a strong theoretical basis, the course will also develop practical skills in the capture and analysis of spatial data and the visualization of the resulting information.
The online course Data integration: Principles, approaches and user perspectives aims to improve your knowledge and skills in use and integration of geo-information technologies for effective task execution and problem solving in your domain of interest.
On completion of the course, you will be able to:
Understand and describe "System Earth" and some of its parts applying elements of systems analysis and systems thinking and acquire skills in describing reality as a system and in building a model of a system, identifying its components and their inter-relationships.
Define "usability" in terms of its aspects and understand the principles of user-centered design in which uses, users and stakeholders will have to be determined in the initial requirement analysis stage and in which methods of evaluation of a designed prototype will have to be selected in the final stage. Note: with "prototype" we may refer to a variety of geo-information products and tools, such as maps, geo-information applications, geoportals, geodatabases, etc.   
Understand the basic processes and challenges in data integration, processing, analysis and conversion in an SDI environment while combining multiple data sets from various remote sensing and other sources. Describe and use various methods of change detection
Connected courses
This course is one of three separate but connected 5 EC courses of the online course Principles and applications of Geo-information Science and Earth Observation. 
Online learning what's it like?
This 5 EC online course takes 10 weeks. This means that on average you'll need to dedicate 14 hours a week to studying, 2 of which are compulsory hours spent in virtual classroom sessions. You will achieve the same learning outcomes as in face-to-face. As to the educational quality − again, as in face-to-face − you'll be studying under the guidance of highly qualified and thoroughly committed staff, at an accredited and internationally acclaimed faculty.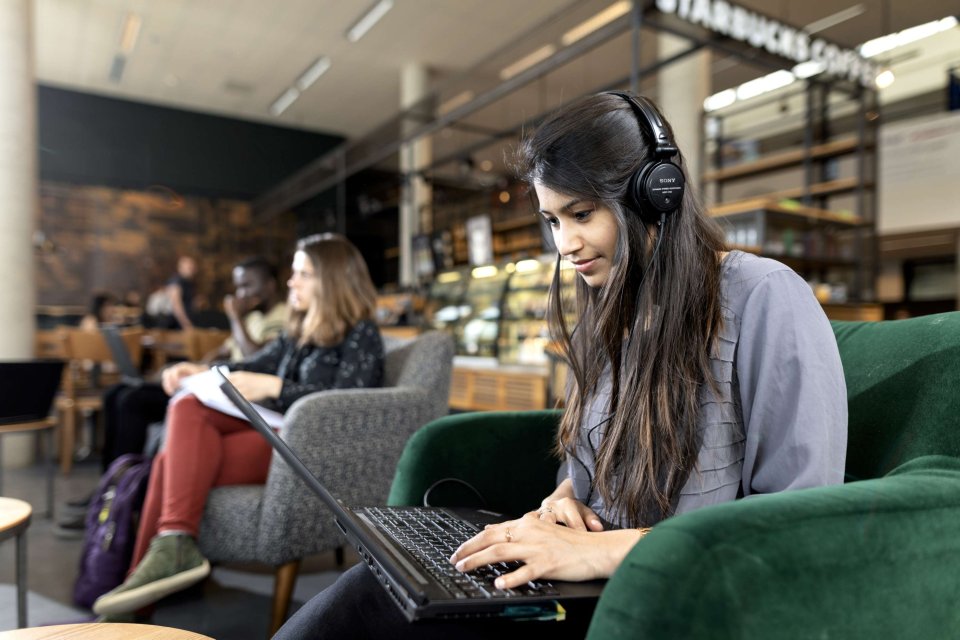 Added benefits
Make no mistake: even though you'll be studying part-time for about 14 hours a week, this distance course constitutes quite a challenge. That being said, it should leave you with enough time for working a job, parenting or other activities. While there is no physical interaction, the digital learning environment encourages you to interact with your fellow students anywhere, anytime. The course is designed to keep you on track, and you stand to gain important additional skills such as studying independently in a virtual environment.
Meet the course coordinator
About your diploma
Upon successful completion of this course you will receive a Certificate which will include the name of the course.
Along with your Certificate you will receive a Course Record providing all the subjects studied as part of the course. It states: the course code, subject, ECTS credits, exam date, location and the mark awarded.
If you decide to follow a full Postgraduate or Master's course at ITC, and after approval of the Examination Board, you will be exempted from the course(s) you followed successfully as an online course.
This course is part of our accredited Master's Geo-information Science and Earth Observation. If you later decide to follow the Master's Geo-information Science and Earth Observation you are exempted from this course.
Admission requirements
Academic level and background
Applicants for an online course should have a Bachelor degree or equivalent from a recognised university in a discipline related to the course, preferably combined with working experience in a relevant field.
Documentation
The faculty accepts transcripts, degrees and diplomas in the following languages: Dutch, English, German, French and Spanish. It is at the discretion of the faculty to require additional English translations of all documents in other languages as well.
English language
As all courses are given in English, proficiency in the English language is a prerequisite.
If you are a national of one of the countries in this list (PDF), you are exempted from an English language test.
Please note: the requirements when applying for fellowships may vary according to the regulations of the fellowship provider.
English language tests: minimum requirements
Only internationally recognized test results are accepted.
| | |
| --- | --- |
| TOEFL Paper-based Test (PBT) | 550 |
| TOEFL Internet-based Test | 79-80 |
| British Council / IELTS | 6.0 |
| Cambridge | C2 Proficiency / C1 Advanced |
Computer skills
Applicants for the online education programme must have elementary computer experience, regular access to internet and e-mail. For some courses additional computer skills are required (see description of specific course).
GIS and remote sensing
Most online courses, except for the introductory course, require knowledge of, and skills in, working with GIS and/or digital image processing of remotely sensed data.
Candidates are asked to provide proof of identity during the registration process.
Key information